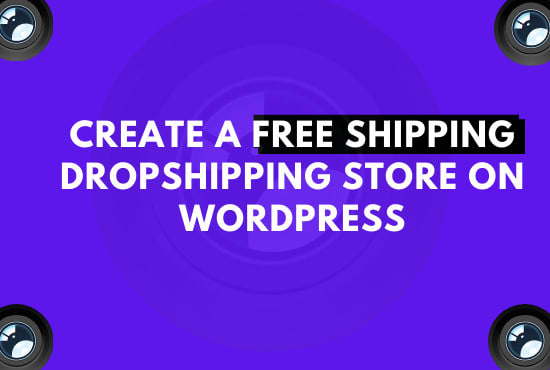 Hi there. thanks for stopping by! in the Short Article I'm going to tell you about WordPress Vs Shopify Dropshipping | The Unseen Experiment
Are you an Entrepreneur and Want to Start your own dropshipping Store but not sure what to choose: Shopify or WordPress?From my Personal Experience: Shopify is Very Expensive and their monthly payments and paid plugins. I just couldn't afford to start Dropshipping on Shopify so instead, I used all the strategies and Started My Free Shipping Dropshipping store on WordPress at a very affordable price.
WordPress comes with many features and free plugins and it's very easy to Optimize with well know plugins Like RankMath and the great Yoast Seo Plugin
and if you want me to build a high revenue Free Shipping Dropshipping Store then please contact me via email here Deararticles@gmail.com
Why Choose Me..?
Dropshipping has allowed me to work anytime, anywhere.
My Facebook Reach and Engagements Grew to 75k within 1 month Without Ads. and I am going to share and teach you everything for you to succeed.
24/7 Support and Customer Satisfaction
here's my Facebook insights and facebook benchmarks of 28 Days
And What Will You Recieve..?
Help you to Select an Eye-Catching Domain Name Like Mine is: "SureShopify store" Can you identify it's on WordPress google it
The Fastest Hosting.
Stunning Designed Store with No# 1 Selling theme Called Flatsome.
High-Quality + Highest Rating Products With Reviews.
Free High Converting Social Media Business Shop Pages Setup.
Free Woo Paid Extensions. include Woo to Pinterest + Woo to Facebook
there's much more to offer and there are fewer words available here.
Reach out to me for advice.Thanks again
Aqib Memon
i am a Journalist, Freelance Writer and Founder of DearArticles. with 5 years of experience writing across, Health, Fitness, Business, Wealth, Travels and a lot more. My outside-the-box approach to writing has helped his clients and his readers to grow their business and achieve their goals.in the high-powered world of Problems. I am on a mission to teach the world how to achieve success..